Studio 415 Audio Recording Clients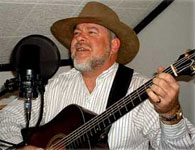 Thanks to Paul's wide-ranging musical experience, Studio 415 is not limited to any one type of music. Paul has successfully produced excellent recordings in genres from country to rap, praise-and-worship to heavy metal, folk to industrial noise.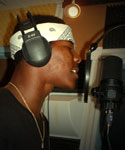 Perhaps the highest testament to Paul's skill as a producer is the number of satisfied clients who return to Studio 415 time and time again for each new recording project.
Studio 415 has been host to artists representing some of the finest talent in the Triangle area (and beyond!). Here's a representative sample of some we've worked with over the past few years:
Michael Allan Williams
Mary Alford-Carman and Tim Rodgers
20 Years Gone
Da Ankh Records
Partners in Crime
Keith Hoeppner
Blue Dust Box
Duke Van Luvender
Rapid Fire Records
Ted Fillhart
Ericka Wilkins
Brent Johnson
P3
Joe Swank & the Zen Pirates
The Relics
Gray Byrd
Walter Day
Meg Patrick
The 3tet
The Redheaded Strangers
Paula C. Snyder
Josh Pepper
Unlikely Heroes
Brien Barbour
ESP
From The Hip
Shane Gentry
Grimstone
Natural Remedy
Rebecca Lynne
Debbie Elam Band
Tony Dickens
Tarheel Jazz Q-tet
John Klingler
Travis Lazenby
Beyond Broken
Whetstone
GOGMAGOG
Jauville Campbell
50/50 Band
Mark Wilson
In addition to recording services, Studio 415 provides original compositions, production assistance and mixing and mastering services to performers, dance studios, cheerleading academies, pageant contestants and others. Some clients include Turning Pointe Dance Studio and Music By Jennifer.
Contact Paul today for more information or to book your studio time!